Meeting market requirements for Healthcare Products, Lifestyle Diseases Medicine, Liver, Fever And General Medicine, etc.

About Us

Lords Homeopathic Laboratory Pvt. Ltd.,
which is an
ISO 9001:2008 and Canadian GMP certified company
is famous across the world for serving finest
Homeopathic Medicines, Herbal Products, Nutraceutical Products and Cosmetics.
Paying utmost attention to quality, we are processing & delivering finest
Asthma Drops, Arnica Ointment, Tonsirite Tablets, Brenex Brain Tonic,
etc. for use. We follow strict SOP at every step so as to ensure that our products are rightly prepared for the customers.
From inception, we have been focusing on serving more and more new medicines (formulations) so that we well help healthcare sector in addressing the challenges. Today, we are called a trusted
manufacturer
and
exporter
of a range of medicines including those that belong to therapeutic segments and we aim to add more in the list. Some of the reasons that make us successful are:
Our strict abidance to quality norms for making offered entire product-line.
Our ethical practices of doing business that retain trust of clients.
Our extensively spread shipment network and doorstep order delivery facility.
Our specialized workforce for perfectly performing all the operations.
Our Vision
Our vision is to offer benefits of Homoeopathy through qualitative remedies to everyone and that too at low cost.
Our Mission
At Lord's, we work with the mission to serve finest quality Homoeopathy products to the customers across the world. We aim to attain this mission by regularly putting hard efforts and setting new standards of quality in the industry.
Journey of Lord's
The idea of starting Lord's came in the era of 1970s, when the management of this company was involved in importing many costly German Homoeopathy medicines for India. They moved with the idea because cost of importing German medicines was extremely high. And hence, in 1986, they started a manufacturing unit for several medicines. Our company became pioneer to launch Homoeopathy cosmetics and Patent formulations in India. Just after launch of these patent formulations, many generic medicines were introduced. Today, we have became a famous supplier of
Arnica Ointment, Asthma Drops, Tonsirite Tablets, Brenex Brain Tonic,
etc.
Quality Assurance, Manufacturing Process And Facilities
Homeopathy is a science in which most of the medical compositions are prepared in the same manner. In this science, apart from mother tincture, nothing else can be examined so that process of preparing medicines has to be very stringent. It is the quality control measures that differentiate a firm from another and bring customers and to have that desired quality, we have well invested on infrastructure set up. Several machines and tools have been updated by us to speedily do tasks related to processing, quality checking, packing, etc.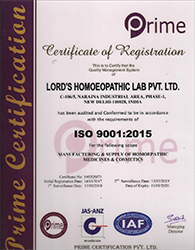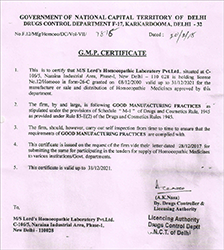 Get in touch with us